Top game of the Week: Manchester derby at Old Trafford on Sunday after midweek CL group matches.
CSKA Moscow vs Man Utd : 1-1 Martial equalised
Arsenal vs Bayern Munich: 2-0 win revived Gunner's hope of qualifying for KO stage
Man City vs Sevilla: 2-1 de Bruyne scored last minute winner
Dynamo Kyiv vs Chelsea: 0-0 mediocre display again but no harm done by result
A perfect week for Arsene Wenger and a gloomy one for his supposedly arch rival Jose Mourinho
Arsenal won consecutively after beating Everton 2-1 at Emirates.
Jose Mourinho was sent to the stand in Chelsea's 1-2 away loss to West Ham, apparently for trying to barge into the referees' room at half time! The coach was also sent to the stand. N Matic was red carded for two yellow cards. Nothing seemed to go right for the Blues at this moment. Expect more punishment for his team as no Blues man turned up for the post game press conference and the Blues received the most number of yellows (6) in a game.
Mourinho amongst the West Ham fans after being sent to the stand : Source: mafynews.com
No goals at Old Trafford as both managers were too cautious in the dull derby. Question now for van Gaal is ' where to put the underperforming captain Rooney?'
Martial was one of the few bright sparks at Old Trafford
Source: sportsmole.co.uk
Klopp saw his third consecutive 1-1 draw against Southampton at Anfield.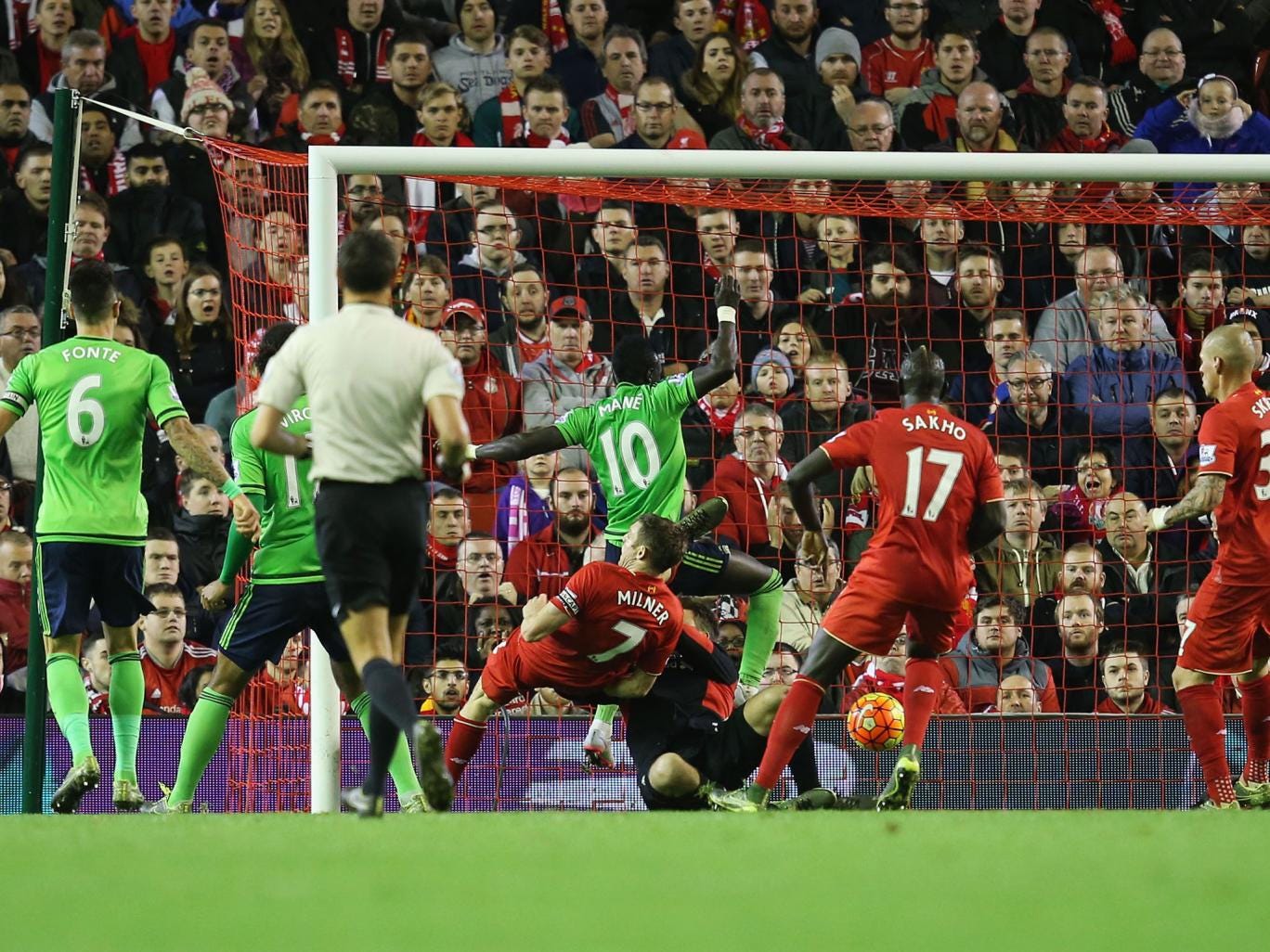 Source: independent.co.uk
Sadio Mane equalised late for Soton before being sent off for 2 yellows