The CL did not provide any relief for Jose Mourinho as his Blues lost 1-2 to
Porto
away due to 'ridiculous mistakes'.
Arsenal
fared worse, their second loss in the CL, this times against supposed minnows
Olympiakous
2-3 at Emirates. Next up at Emirates on Sunday,
Man Utd!!
On Wednesday, both Manchester clubs won. Juan Mata starred in the 2-1 win over
Wolfsburg
at Old Trafford while Joe Hart saved a penalty in
Man City's
2-1 win away at
Borussia Monchengladbach,
putting both sides in the running for the KO stage.
Chelsea's season is reaching a crisis point in the 1-3 defeat by Southampton at Stamford Bridge. Jose Mourinho dared the club to sack him by saying ' it is the crucial moment for this club because if they sack me, they sack the best manager this club has ever had. The message is that the results are the faults of the manager.' He once again blamed the referee for not giving the penalty when Falcao fell over Stekelenburg.
Sergio Aguero have started his goal scoring form since last week by scoring the fastest 5 goals in 20 minutes against a poor Newcastle team in City's 6-1 demolition.
Another South American was on flying when Arsenal rout Man Utd at Emerites 3-0. Alexis Sanchez snatched a brace in a first half 20 minutes blitz against the poor, disorganised Red Devils. Back to the drawing board, as van Gaal expressed his 'shock'! The Gunners seemed to have rediscovered their form after the UCL defeats.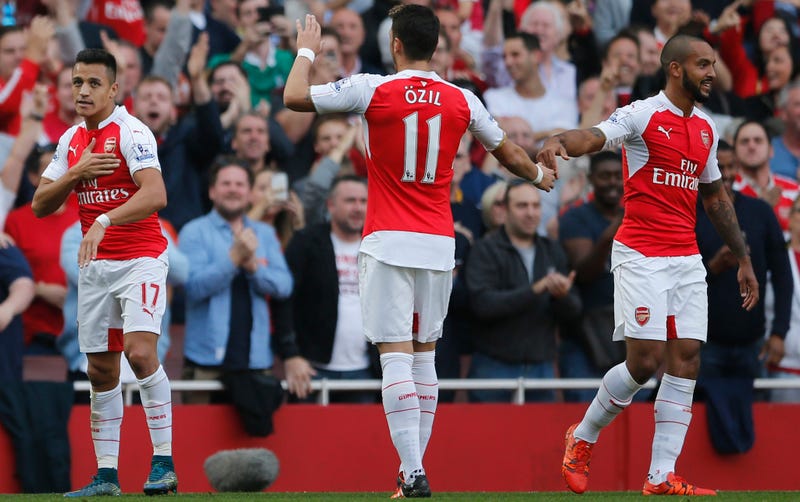 At Liverpool, Brendon Rodgers was already a deadman walking since the start of the season for Liverpool's underachievements after spending 300m pounds, It was especially evident after the loss against Utd. As expected, he was sacked hours after the 1-1 draw at Goodison Park...He is the only Reds manager who left Anfield without a trophy after 3 seasons.
Jurgen Klopp (above) is the favourite to take over.
Dick Advocaat resigned as Sunderland's manager after seeing his team remained at the bottom of the table after 8 matches.
In two weeks' time, the dust will be settled after the internationals.