It is deja vu for Man Utd again this week after the euphoria of the Manchester derby win. No attack, weak strategy, hopeless...... The Red Devils just collapsed in a 6 minute 2nd half spell to lose 3-0 to title chasing Spurs at White Hart Lane. They have only 2 shots on goal throughout the match and this bore bad tidings when they meet West Ham in the FA Cup q-final replay midweek. Once again, LvG's head is on the chopping board. Red Devils fans must not expect much in the midweek clash against the Hammers!!
Leicester got the UCL qualification with a simple 2-0 win over Sunderland. Only 3 more wins out of 8 to win the title. Arsenal, like the Red Devils, faltered to 3-3 draw after leading West Ham 2-0. Their hope for the title is fast fading.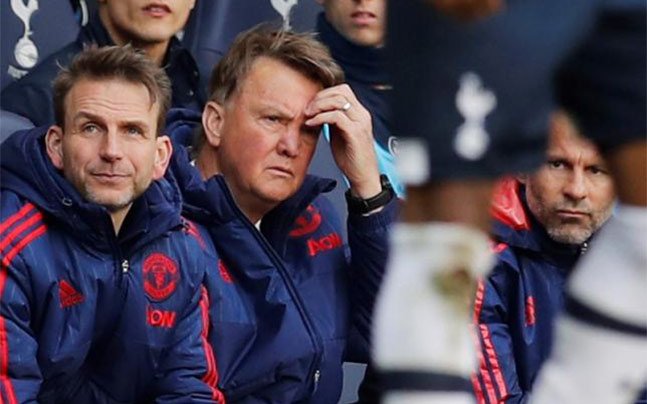 LvG still believes that Utd can be in top 4! Lol!!