This is the week when the sun shone brightly at Old Trafford. An accidental injury to main striker Anthony Martial threw up a bright new star in the form of Marcus Rashford. His fairy-tale entrance continued as his brace and an assist helped the Red Devils to dent old rivals Arsenal title aspirations at Old Trafford. LvG continued to throw the academy players into the deep pool.....Timothy Fosu_Mensah, Joe Riley, James Weir, etc. Wenger must be tearing his hair out to find a way to beat his fiercest rival..he just have to wait.
For once, LvG went to the touchline to protest against a foul and he made a hash of it by slipping hilariously...
Manchester United's Marcus Rashford celebrates after scoring the opening goal of the game. Photograph: Jon Super/AP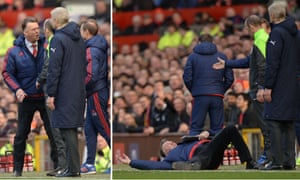 The famous picture of LvG tumbling...
Manchester United's manager Louis van Gaal has words with the fourth official Mike Dean on the touchline before falling over. Photograph: Oli Scarff/AFP/Getty Images
Meanwhile Spurs went to second on the table after a 2-1 win over Swansea while Leicester carved out a 1-0 win over Norwich to remain top.
Man City beat Klopp's Liverpool by 3-1 penalties to win the Capital Cup after 1-1. A farewell present to Pelligrini before Guardiola takes over.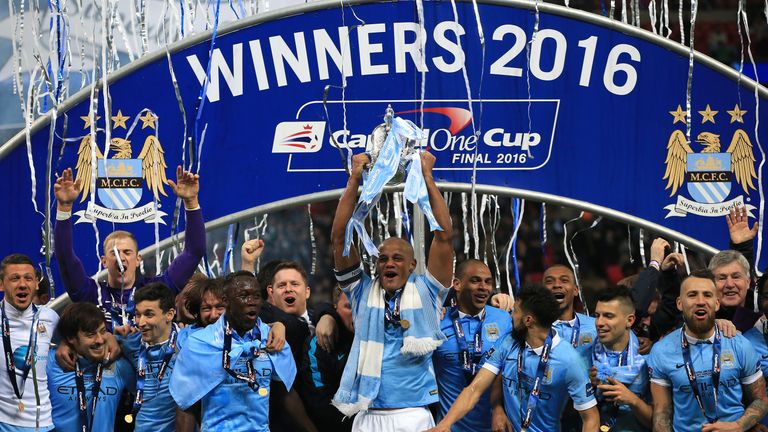 Source : skySPORTS
Manchester City's Vincent Kompany lifts the Capital One Cup at Wembley Stadium