This week marks the end of the winter window period for player's transfers. On the Red Devils front. it was very very quiet. LvG would be sticking on with the current lot.
The 4th round of the FA cup was held this weekend. Nearly all the Premier league clubs were through to the 5th round. Liverpool had to visit Upton Park for a replay after 0-0 draw against West Ham.
Utd easily beat Derby Co at Pride Park 3-1 to relieve the pressure on LvG who blasted the Press for 'sacking him the 4th time'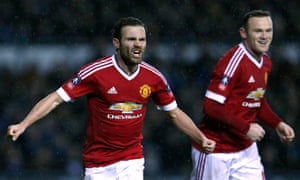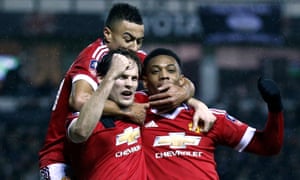 Man of match : Anthony Martial for his two assists.
It was an open secret that Pep Guardiola would take over from Manuel Pelligrini at Manchester City at the end of this season. It is now official, announced 1st Feb 2016. Once again the Citizens went one up over the Red Devils as Guardiola is a highly prized catch! Who will it be after LvG?
Pelligrini knew that his days are numbered but kept his professional and dignified silence.
Source : nbc.com
Mid week matches:
It has been a good week for the top 5 except Arsenal who drew 0-0 with Soton at Emirates. Leicester stayed top with a 2-0 win over Liverpool. Player of the Season designate, Jamie Vardy scored a brace.
The Red Devils actually thrashed Stoke without their usual domination!! They also scored two in the first half, something which they have not done in many matched this season not since September.